Commercial Locks Replace Detroit, MI - Father Son Locksmith Shop
More than homes, commercial premises need far greater security as the business assets have to be protected not only from intruders but also from disgruntled employees within. How many times have we heard companies suffering losses as the business secrets were sold to rivals? Therefore, commercial locksmith services are essential to make your business' security fool proof and impenetrable at all times.
Father Son Locksmith Shop has been in the arena for over 10 years now and employs professional locksmiths who are immensely knowledgeable and skilled in handling even the most complex issues of lockouts and installation of new high-security lock systems. They are qualified to deliver customized and high-quality locksmith solutions on-the-go at unbelievable prices. So, if you are looking to secure the commercial premises, we are just a call away.
Our team has extended its services to the following business entities in the past: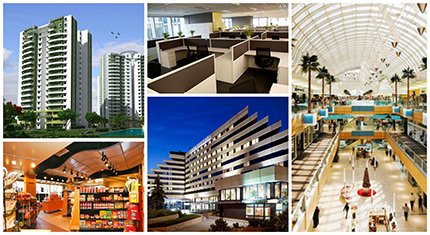 Hospitals
Universities
Hotels
Financial institutions
Shopping malls
Parking spaces
Entertainment centers
Offices
Residential flats
Eateries
Retail stores
Allowing anybody into the office without any authentication is an oversight that you might end up regretting. All of Father Son Locksmith Shop's experts are qualified and ensure that highest level of integrity is maintained while resolving the everyday commercial locksmith problems and other security issues.
We understand that building the brand of reliability is only possible when we have the best professionals in our ranks; therefore Father Son Locksmith Shop undertakes rigorous training of the recruits to make them the locksmith champions who are ready to take up new challenges with ease. Call us today and find how our experts work with diligence and patience.
Our business locksmith service features: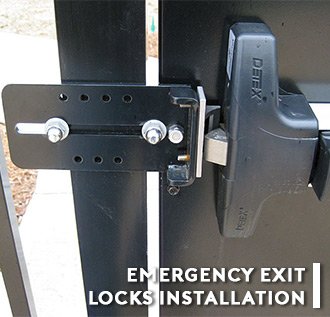 Round the clock emergency services
Mobile van services anywhere in Detroit, MI
Lockout resolutions
Lock change and repairs
Unlocking the office doors, windows, cabinets, safes etc
Duplicate keys made onsite
Restricted keyway systems
High-security keys provision
New entry doors for office and repairs
Deadbolt installation
Master and sub-master keys made
Digital lock setup
Installing avant-garde locking systems
Resolving keypad lock malfunctioning
Setting up magnetic lock systems
Create master key systems for offices
Emergency exit locks installation
Apart from providing locksmith services to the business during normal hours, we also offer emergency options to them. You can call us anytime and we will be ready with an effective solution right at your doorstep. Not only that, out team can evaluate the security of the commercial premises and suggest changes that would help you make it completely secure. In order to eliminate the possibilities of data theft, we install restricted locks to permit only selected employees to sensitive areas within the office.
Father Son Locksmith Shop is always in the loop about the security requirements of modern businesses; hence, they are in the best position to help entrepreneurs in protecting highly-valued assets. Specialized training provides them enough leverage in repairing existing lock systems and also installing new ones like digital locks, magnetic locks, keypad lock systems and other high-security locks that are extremely difficult to penetrate. Our list of customers extends across different business domains spanning from posh offices to large manufacturing units. It is possible only because we have the propensity to fix anything from office lockouts to complete lock change of the premises.
All said and done, Father Son Locksmith Shop is the go-to entity if you are facing any type of locksmith trouble in Detroit, MI area, therefore call us today and get freedom from security issues. What we can do is to make sure that the locks are in proper condition to prevent the entry of intruders.