Automotive Car Locks Repair Detroit, MI - Father Son Locksmith Shop
Have you been locked out of you brand new car? Do you face such situations more often than not? Well in such a case you don't have to worry about finding a car dealer every single time, but call us and we will take care of the situation.Father Son Locksmith Shop has been sincerely working in the Detroit, MI area to cater to the various locksmith issues of vehicle owners. In fact, we have established a qualitative benchmark in offering both simple and complex services to the clients.
Our technical experts are not novices but experienced auto locksmiths who are not only smart workers but work on the problems diligently to solve them as quickly as possible. As a company we not only do things right first time but also believe in strictly adhering to the code of conduct while delivering service. Therefore, the professionals associated with us are qualified to solve a wide range of problems and get you on track without delay. To keep our locksmiths abreast of the latest technologies, we regularly conduct training workshops and hone their skills through persistent innovation as well as experimentation.
Father Son Locksmith Shop has made a name for itself by solving the simplest of problems and also excels in dealing with extremely complex situations involving automotive locks and keys. In short, irrespective of the issue you can always rely on us on us to meet the expectations on the trot as we believe in assisting our customers to meet the ever-increasing vehicular security challenges. Whether it is the duplication of the car keys or repairing the ignition system, we assure resolution in absolutely no time. What's more, you can also avail the services of our mobile units decked up with the latest equipment and professionals to get roadside assistance whenever and wherever you need it in Detroit, MI area.
For the benefit of the clients, we offer a range of services mentioned below: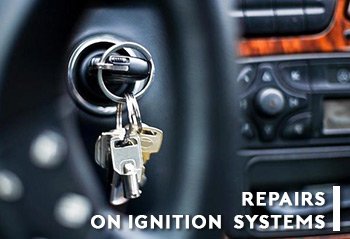 Round the clock service
Car lockout solution anytime, anywhere
Mobile units available for roadside assistance
Extracting the broken keys from locks
Opening the locked trunk
Duplication of high-security keys
Repairs on ignition systems
Ignition key creation
Laser car key cutting
Programming of transponder keys
Malfunctioning vehicular lock fix
Key copy made onsite
Our professionals dispatched on site immediately in case the customers face accidental lockouts from their vehicles in the middle of nowhere. You do not have to resort to drastic measures to fix up the wrong but call us and we will instantly assist you in getting rid of your worries as quickly as possible. Our professional locksmiths are equipped with latest tools to duplicate not only the conventional car keys but also the transponder keys. In a nutshell Father Son Locksmith Shop has an entire range of technicians at its disposal that are more than capable to deliver timely resolution for automotive lock and locksmith issues.
Irrespective of your location, we provide bang for buck services 24*7 in Detroit, MI area with highest possible benchmarks set both in terms of quality and affordability. What you need to do is to check our performance claims by giving us a call and witness how we quickly respond to crisis situations and that too without burning a hole in your pockets.