Commercial Lockouts
Detroit, MI – Father Son Locksmith Shop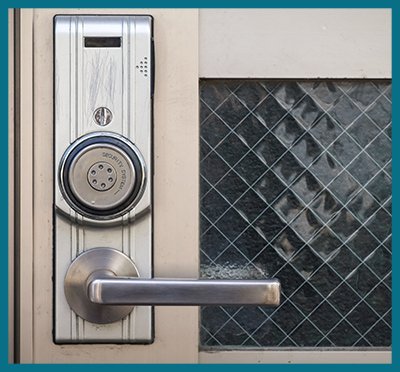 Like any other locksmith issue, commercial lockouts are also very crucial and need to be addressed as soon as possible which can otherwise claim a day's productivity. It may be due to a lost key, a vandalized lock, or some issue with the entire digital security lock. Do not allow these circumstances to ruin your day or affect your productivity. Solve it in minutes with the assistance your dependable locksmith firm Father Son Locksmith Shop, which has been serving the Detroit, MI area for over a decade with its exemplary services.
Why do you need a commercial locksmith?
Only a well-trained commercial locksmith can handle a commercial lockout situation with ease. Residential and commercial lockouts may seem to be similar superficially, but business security systems are very advanced than their counterparts. Today's businesses have improved their security systems with digital locks, keyless entry solutions, high-security locks and more. To repair such locks, the help of an experienced technician is a must. Father Son Locksmith Shop understands it and hence, has an exclusive team of commercial locksmiths for commercial lockouts.
Why choose us during lockouts?
A 24-hour locksmith:
A commercial lockout can cause huge loss to a business and hence should be addressed then and there. We, as a 24-hour emergency locksmith, will meet you in your premises in just minutes from your call. We work round the clock as we know commercial setups may need our services any time of the day.
True professionals:
Entrusting your business security system to any unknown locksmith can itself translate into a security threat. Hence, we at Father Son Locksmith Shop, employ only dedicated and trustworthy professionals who are well-trained and have the experience to handle commercial lockouts.
Fully-equipped vans:
Our fully-equipped mobile locksmith vans are ready to serve you anywhere within Detroit, MI area. These vans are our mobile workshops, where even the most difficult locksmith issues are solved on spot.
Affordable solutions
Unlike our competitors who may charge you extra for odd hour services, we are an affordable locksmith service. We always charge the right amount based on the service requirement and not based on the time that you need us.
Father Son Locksmith Shop is a 24-hour emergency locksmith firm that has dealt with the lock and key issues in several businesses, commercial centers, industries with utmost perfection. Caught up in a commercial lockout? Father Son Locksmith Shop is your ideal pick for swift resolution!